---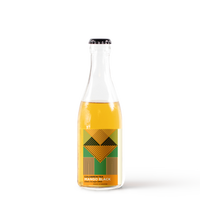 Our mango black craft cold brew tea presents tasting notes of refreshing juicy sweet mango against a hearty and full bodied backbone.
Brewed purely with water from the French Alps, the mineral rich water not only enhances the floral and fruity flavours of the tea, but also gives the tea a silky smooth mouthfeel.
Using only premium teas, our cold brews have no sugar added and are non carbonated.